We care for
over 600,000

employees and their FAMILY MEMBERS nationwide.
Our Chaplains make an impact.
How does caring for your employees fit into your company culture?
Watch Video Below for More Information
We put the care in company culture.
The effects of a personal crisis—such as a death, divorce, or illness—do not pause during work hours. Your employees will need support to make it through. Watch our video above to learn more.
Our Chaplains serve over 500,000 employees and their families nationwide. See the difference our 4-Point Process makes.
CCA cultivates Chaplains who see chaplaincy not as a means to an income, but as a true calling to serve others.
Got a question? We have an answer. Read our frequently asked questions here.
A dedicated Corporate Chaplain not only impacts the employees we support, but also impacts the company as a whole.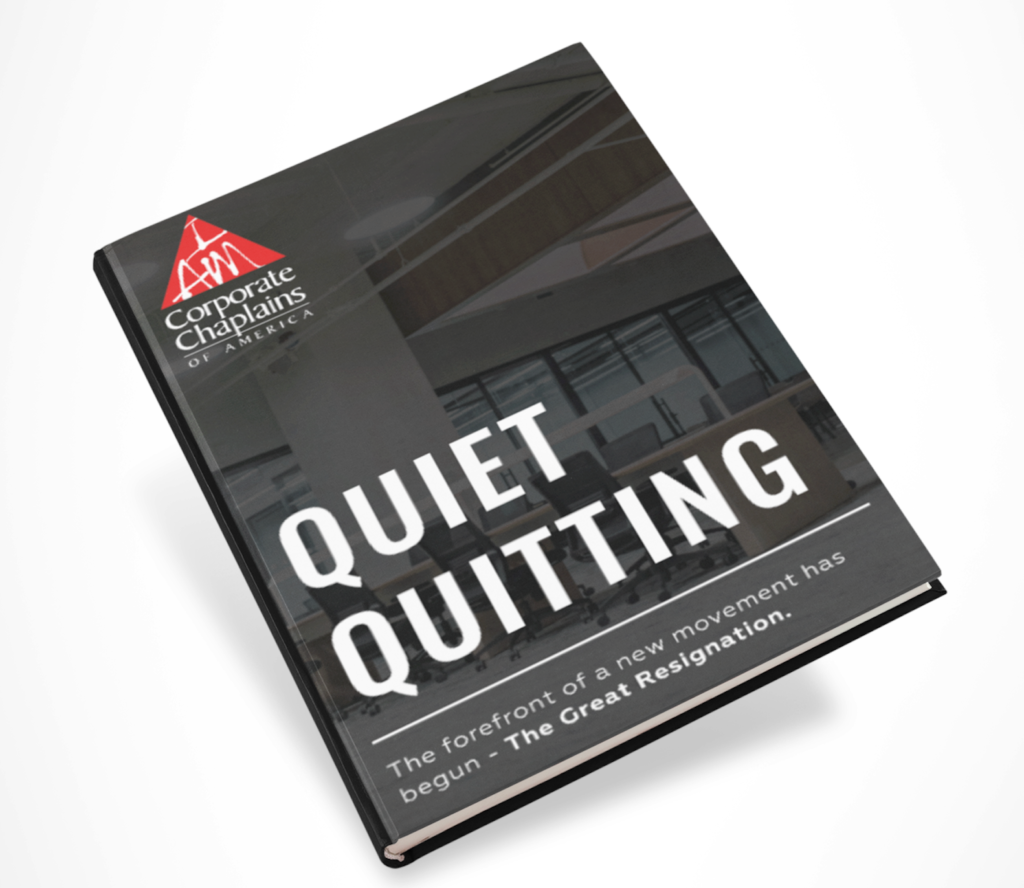 Why are people leaving their jobs?
Download our FREE informational eBook, "Quiet Quitting" to learn how to recognize and respond to it decisively and compassionately.