Real relationships. Real time. Real results.
Experience the stabilizing force of a CCA chaplain when employee distractions are minimized, stress is relieved, and potential obstacles are removed – each having a direct impact on a company's bottom line. Our highly trained chaplains serve over 500,000 employees and their families nationwide through our 4×4 philosophy: 4 key barriers addressed in a 4-point approach.
"We put a lot of emphasis on valuing our people… I would absolutely recommend other companies to use Corporate Chaplains of America, it really is a good resource for our people."
- William Wolfe, Service Center Manager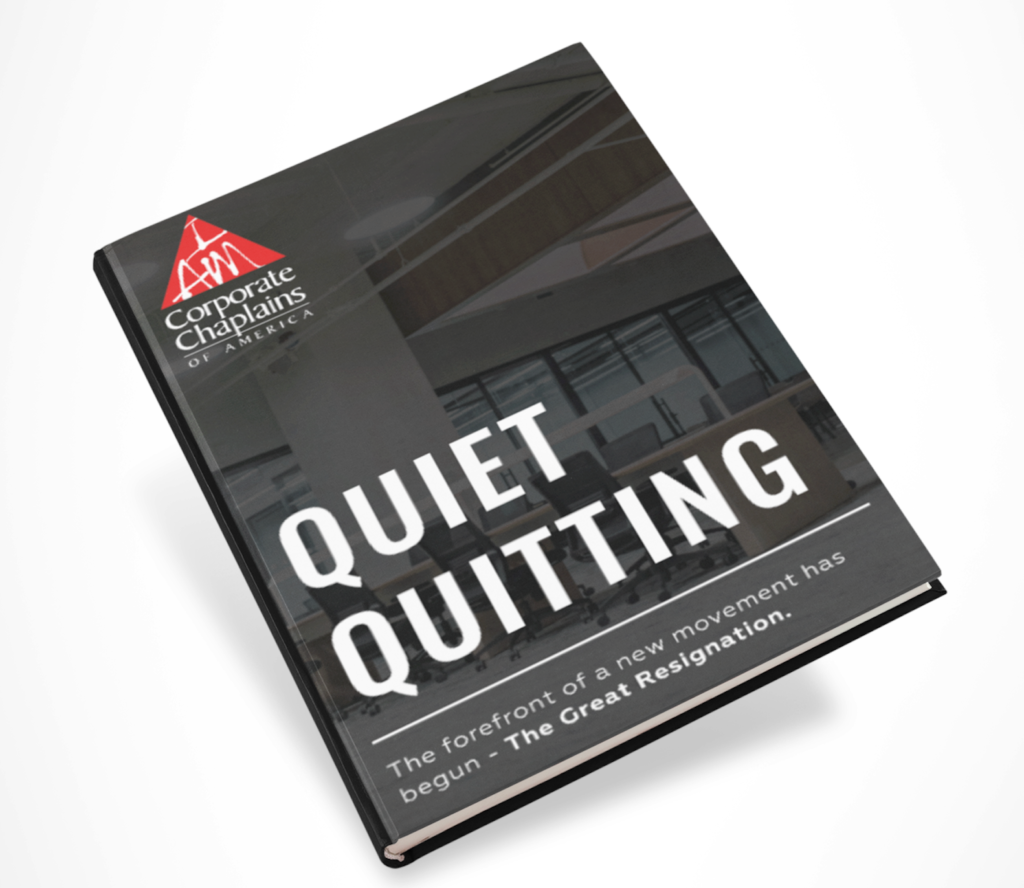 Is your company culture holding your business back?
Download our informational PDF guide "Quiet Quitting" to find out how your team's culture could benefit from a dedicated Corporate Chaplain.